CORE VALUES
At Yoga Vida we are committed to offering quality yoga classes and education programs. Our family of teachers and yogis are united by these core values:
ACCESSIBILITY Being open to everyone by providing a welcoming experience at an affordable price.
COMPASSION Tuning into those around us, and treating others as we would like to be treated.
INTEGRITY Doing the right thing, at the right time, for the right reasons, regardless of the consequences.
HUMILITY Serving the interests of our students, by performing our work without attachment to the results.
TEAMWORK Being a family by supporting each other on and off the yoga mat.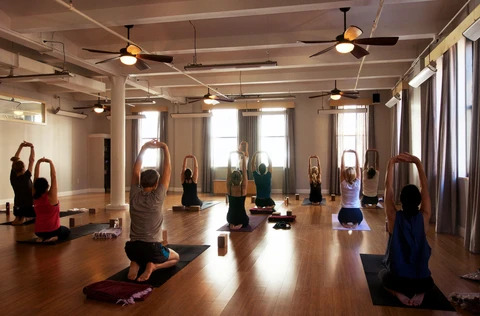 MISSION
To build a community that supports healthier, happier lives.
HISTORY
Founded in 2009 by a Princeton University economics graduate, college ice hockey player, Wall Street broker turned yogi – Mike Patton, and by an NYU alumna, former professional dancer, Extra TV correspondent, mother, yoga teacher, and wellness expert – Hilaria Baldwin.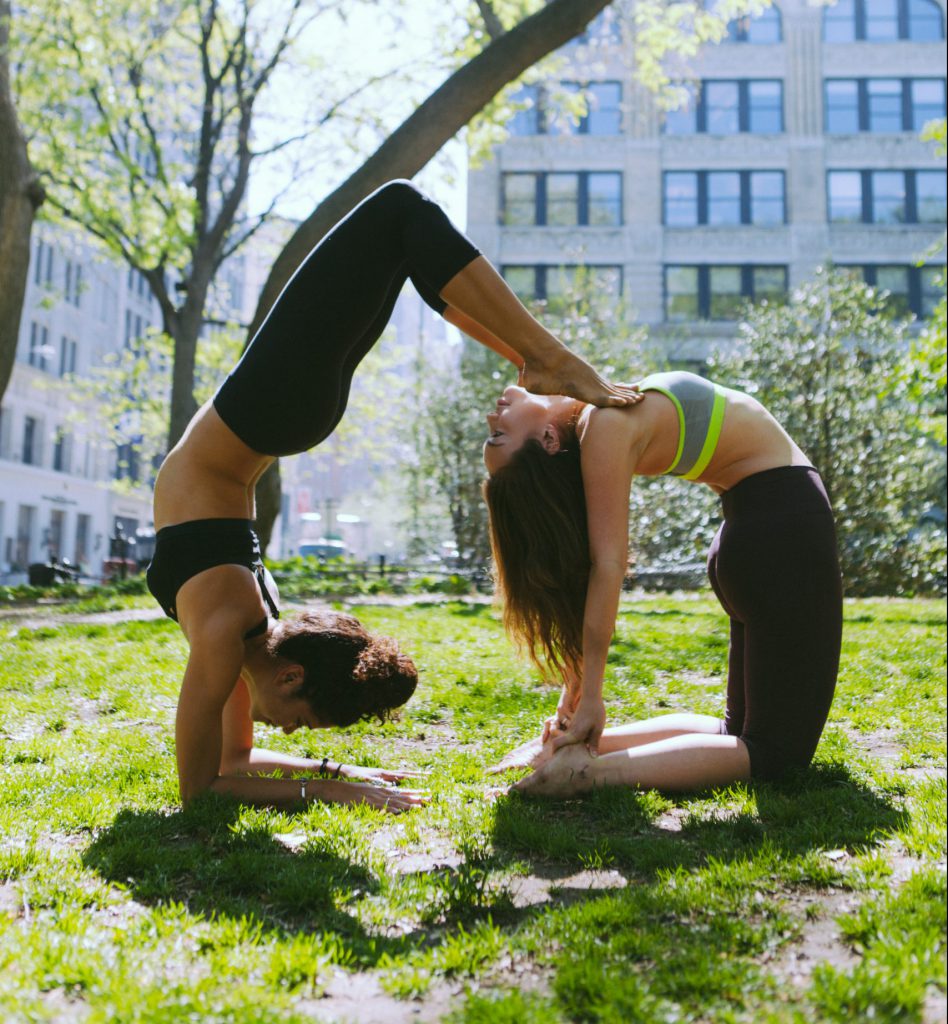 PHILOSOPHY
At our studios we make yoga accessible and inclusive – without judgment, pressure or demands. This is yoga for everyone! The Yoga Vida method connects purposeful movements with conscious breath, and our educational approach improves body awareness and promotes individual choice. We present yoga in a way that helps you think independently so you can incorporate what you learn into your life beyond the mat. Our classes may give you a sweet set of abs and a well-contoured backside, but these are merely physical benefits of a consistent practice. Walking on your hands and touching your toes are discoveries along the path – not the destination. In a traditional sense, yoga seeks peace of mind and happiness. Asana alone may not get you there, but it opens the door to awareness in all forms. At Yoga Vida, we use physical practice as an entry point to a calm, steady, and undisturbed mind.We are committed to beginning and continuing your education with quality yoga at an affordable price.