Reading Bodies & Asana Diagnostic with Nathan Lowry
We all hold postural patterns in our bodies. They show up in the way we stand, sit, move, and even the way we breathe! Seen through the poses of yoga, these patterns reveal misalignments, injuries and muscle imbalances. As students and teachers, we can work intelligently with these patterns to find transformation, balance, wellbeing, strengthening, and ease, in both yoga practice and daily life.
Reading bodies is one of the essential skills of teaching yoga. Now, with the rise of digital teaching, and conversations around consent to hands-on adjustments, the skillful application of reading bodies is more important than ever. This training presents the opportunity to deepen your awareness and understanding of your own body, refine your vision as a teacher, and learn the skills to successfully guide students toward alignment and balance.
First, we will learn to refine our vision in order to see these patterns in ourselves through our yoga practice. Then, we will discover how to refine our teaching by learning how to read these patterns in others. Finally, we learn to take verbal action as teachers through the tools of sequencing, vinyasa, and verbal cueing.
In this 25 Hour Module you will:
Learn how to read bodies in backbends, forward bends, twists and in anatomical neutral
Illuminate your yoga practice and teaching
Explore crucial principles of anatomy and kinesiology in the context of yoga practice
Elevate your understanding of the role of breathing in yoga and posture
Understand how to sequence private classes in order to work with injuries and limitations
Recognize what specific yoga poses can tell us about our bodies
Discover how to link poses together for dynamic, therapeutic and functional vinyasa
Improve your knowledge of modifications
Understand common postural compensation patterns
Enhance your cueing skills
Recommended text:
"The Key Muscles of Yoga" by Ray Long
"Anatomy Trains" by Tom Myers
"Yogabody" by Judith Lasater
Required Outside Work:
Take one digital Iyengar Class at Yoga Vida
Take one digital Flow Class at Yoga Vida
Teach a custom private lesson to a partner (x2)
Take a private lesson from a partner and provide feedback (x2)
DATES:
April 9-11 & 17-18, 2021
Friday: 6:30-8:30pm
Saturdays: 10:00-2:00pm
Sundays: 10:00-2:00pm
LOCATION: Zoom. You will receive a link to join a week before the training begins.
SELF-INVESTMENT: $400
Payment deadline: April 4, 2021
EARLY BIRD RATE: $350
Early Bird Deadline – March 12, 2021
*For the Early Bird Rate, full payment must be made by the Early Bird Deadline.
A FREE MONTH OF UNLIMITED YOGA CLASSES begins the day the program starts! No refunds within 31 days before the program begins, and refunds requested more than 31 days before the program begins lose $150 processing fee only.
We are offering a BIPOC scholarship for this training. Please submit a 1 page essay explaining why you hope to join the training, and how this scholarship would be personally and professionally helpful to you. Please submit your essay to nathan@yogavida.com by March 12, 2021.
This training is open to yoga teachers and students with at least one year of practice. The program will offer skills that are crucial for teaching private yoga sessions and group classes, especially in the digital or socially-distanced, or non-contact context. Additionally, the knowledge you will gain is indispensable for your home practice and digital classes.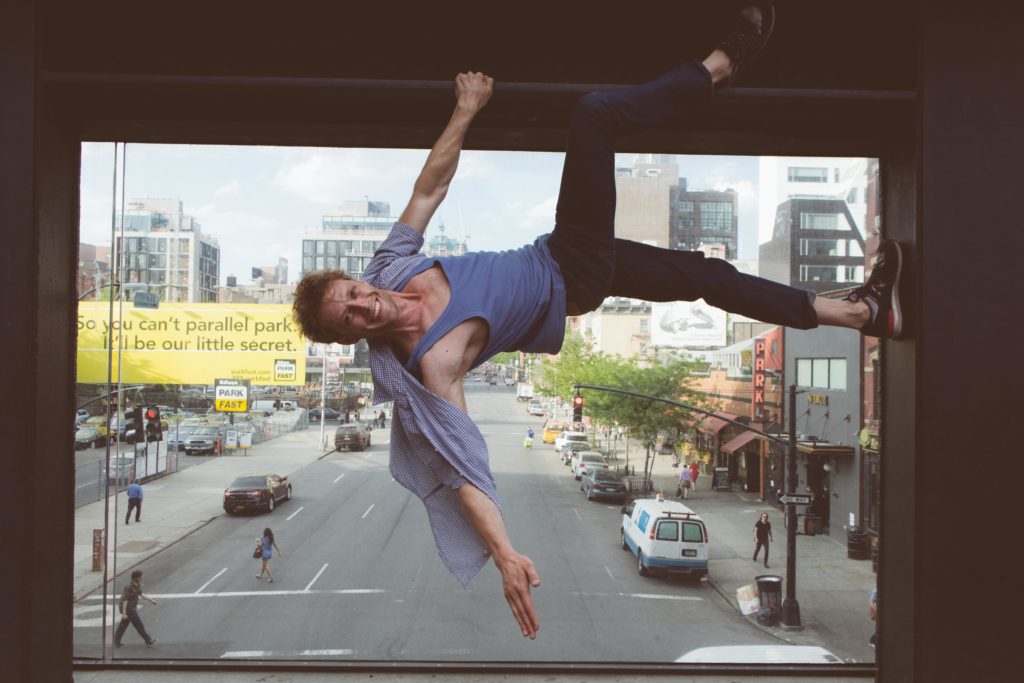 Nathan Lowry has been teaching yoga in New York City for nearly a decade. He is a passionate advocate for practicing yoga to improve daily life. Nathan teaches in a practical, accessible and therapeutic style, combining the principles of anatomy and kinesiology with traditional yoga practice.