Teaching on Purpose with Jamie Lugo
What does it mean to "Teach on Purpose"?
To teach on purpose means to teach not only with purpose, from purpose, and for a purpose but also to teach in alignment with YOUR life purpose. Yoga asks us the ubiquitous question "Who am I?" In our early studies as a yoga teacher, we ask the question "What?". In this 25-hour module we will ask the questions, "Why?" and "Who?" and learn to teach from that place. When we teach from our "why" with a clear sense of who we are, we are able to consistently show up for our students while remaining in alignment with our values, personality and purpose.
We will explore the value system of a yoga teacher (The Yamas and Niyamas) as well as get clear on our individual values, on and off the mat. We will identify and examine our reason for choosing the seat of the teacher and deeply align ourselves with that motivation through our voice, language, tone, range and presence.
Teaching from the highest version of ourselves is a practice. In "Teaching on Purpose" Jamie will combine coaching methods, yoga philosophy and effective teaching tools to stay connected and true to yourself and your students. Staying in alignment with your values and purpose helps to avoid burnout, "zoom teaching fatigue" and show up consistently for ourselves and our students from an authentic and genuine place.
DATES:
March 26th – 28th, 2021
Friday: 6:30-8:30pm EST
Saturday & Sunday: 9am-1pm & 2pm-6:30pm EST
LOCATION: This training will be held on Zoom. You will receive a link to join the week before the training begins.
SELF-INVESTMENT: $400
Payment deadline – March 21st, 2021
EARLY BIRD RATE: $350
Early Bird Deadline – February 26th, 2021
*For the Early Bird Rate, full payment must be made by the Early Bird Deadline.
A FREE MONTH OF UNLIMITED YOGA CLASSES begins the day the program starts! No refunds within 31 days before the program begins, and refunds requested more than 31 days before the program begins lose $150 processing fee only.
We are offering a BIPOC scholarship for this training. Please submit a 1 page essay explaining why you hope to join the training, and how this scholarship would be personally and professionally helpful to you. Please submit your essay to Jamie@jamielugo.com by February 26th, 2021.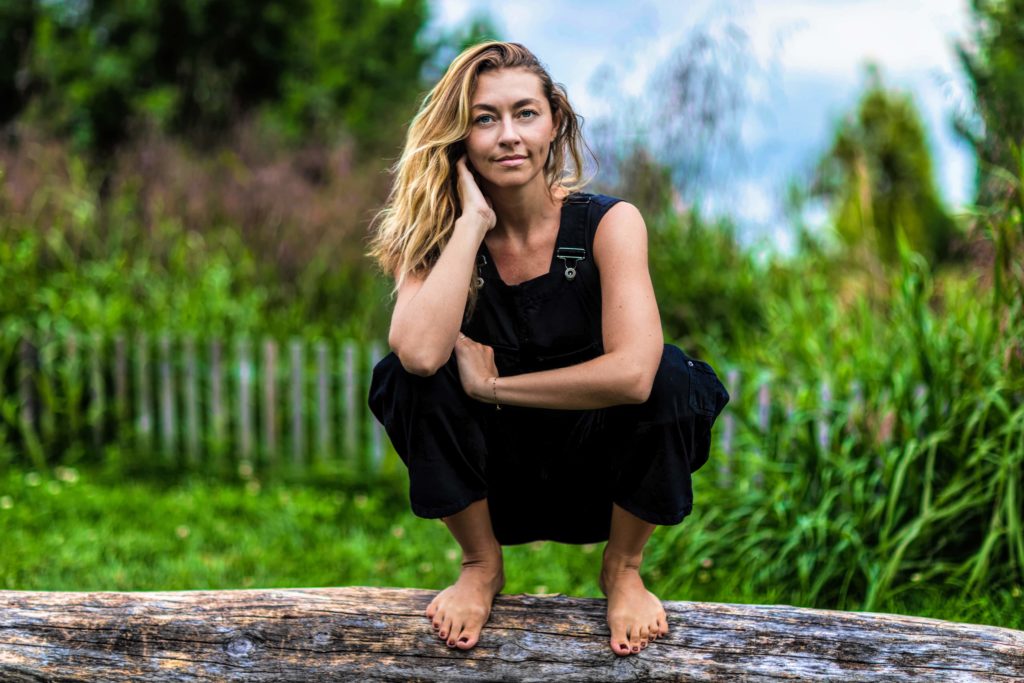 Jamie Lugo is a certified Life Coach (CPCC/ACC) and Yoga Teacher (E-RYT 500 and YACEP).
She began teaching yoga full time in 2009 and has studied over the years with Sharon Gannon, David Life, Pema Chödrön, Colleen Saidman Yee, Rodney Yee and Caroline Myss. She is constantly studying and evolving – her teaching is a reflection of that. Jamie's classes and workshops invite deep inquiry through a mixture of philosophy, alignment, sequencing, meditation and pranayama.
She splits her time between in Brooklyn Heights and East Hampton, New York with her husband and 3 senior dogs.
Jamie's goal as a teacher and a personal growth guide is to inspire awe, aliveness, and liberation in the body, minds and spirits of her students.
REGISTRATION
Please register here.